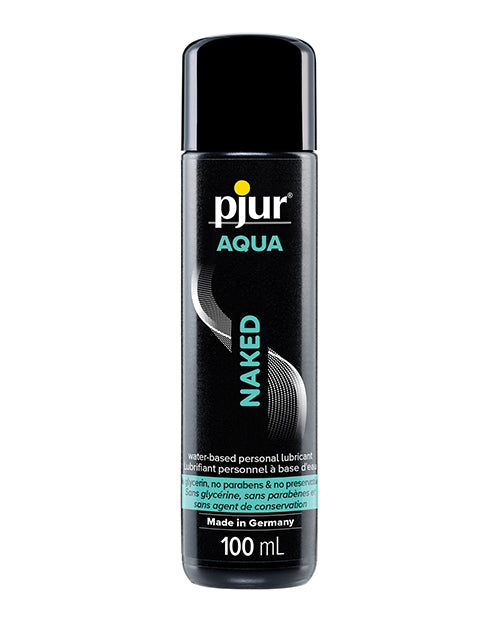 Pjur Aqua Naked - 100 Ml Bottle
pjur® Aqua Naked water-based personal lubricant without any additives. pjur Aqua Naked does not contain glycerin, parabens, oil, fat, perfume or preservatives.
This product was specially developed for those with sensitivities. Ideal for use with sex toys. pjur fomulas are Dermatologically tested. Medical Quality.
Pjur personal lubricants meet the quality standards of US health authorities.