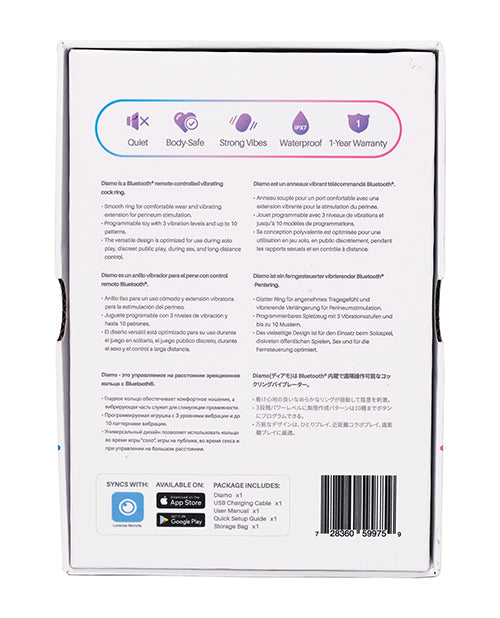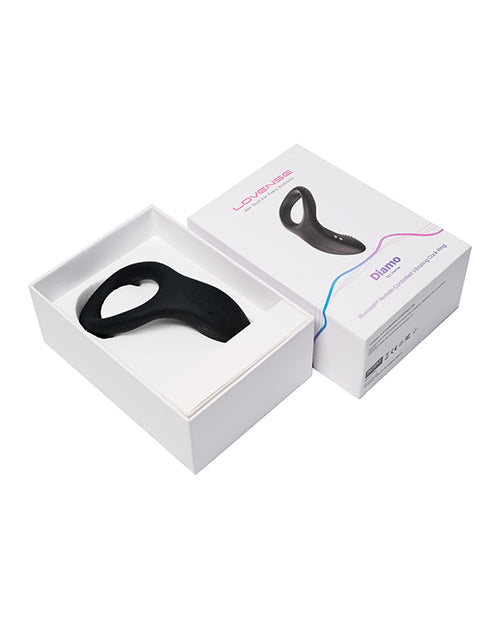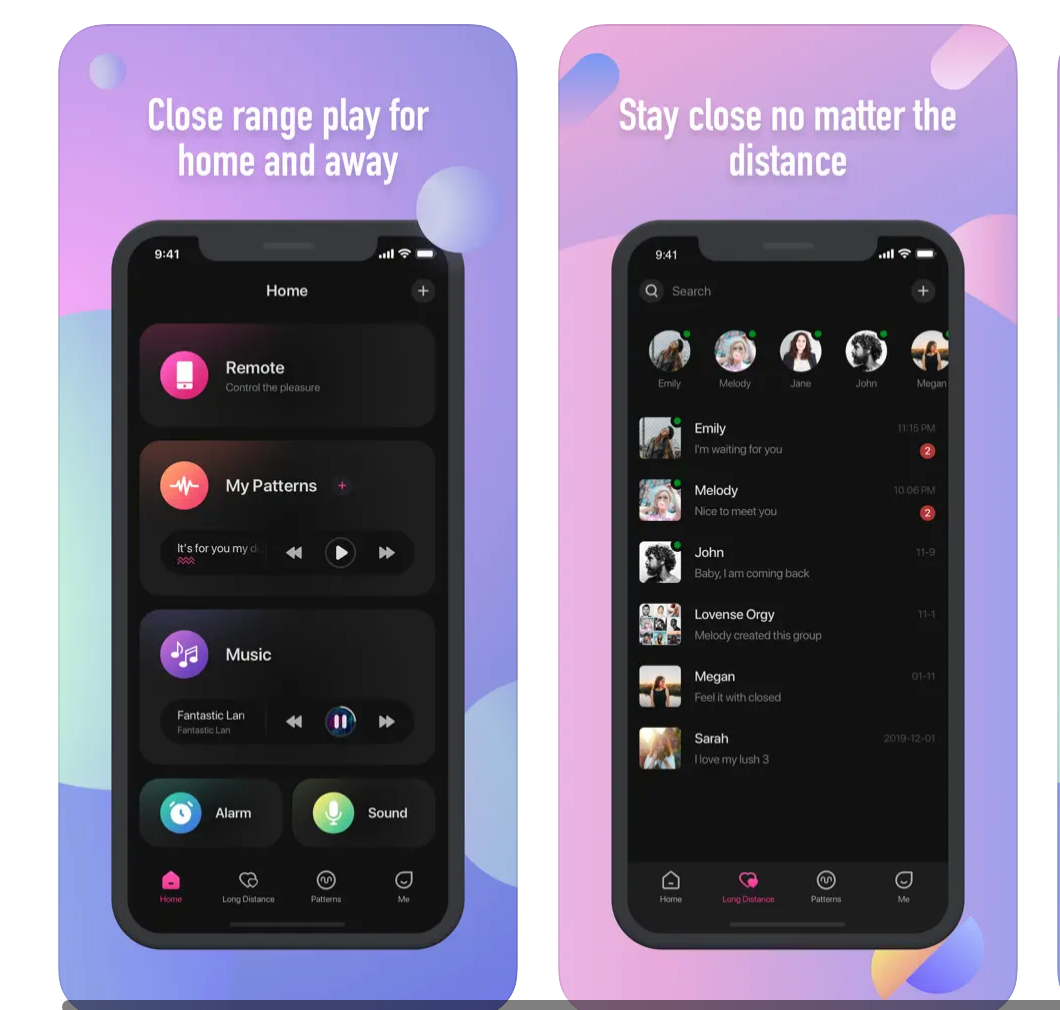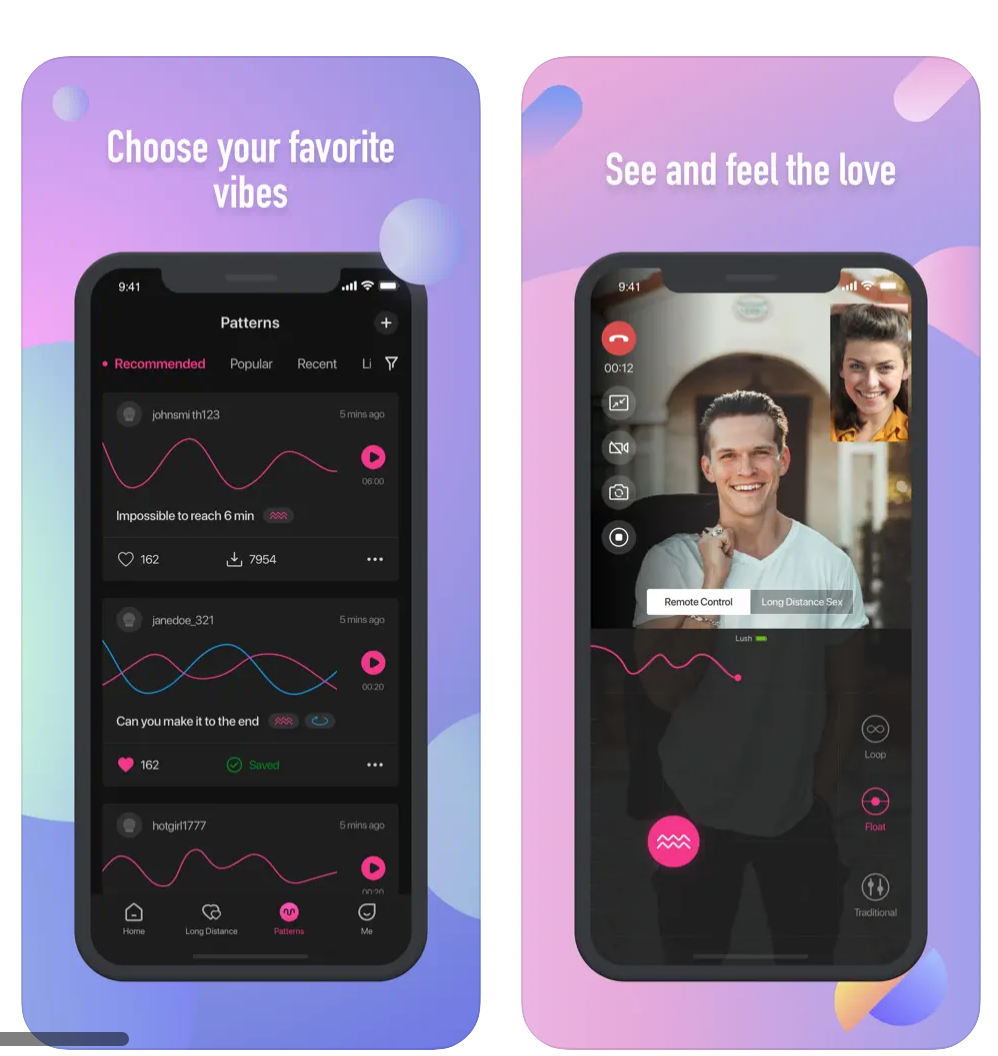 Lovense Diamo Cock Ring - Black
AVAILABLE TO U.S. CUSTOMERS ONLY.
Diamo - Comfortable and Vibrating Bluetooth Cock Ring. First Wearable, external male toy from Lovense. Essentially its a vibrating cockring , suitable for any scenario or location! Smooth ring for comfortable, extended wear which ensures harder and longer-lasting erections with delayed orgasms.
Residual vibrations felt in the ring to intensity both parties' sensations. The highest sound level: 46dB. Powerful motor to provide intense vibrations targeted at the perineum. Multiple wearing positions. Wearing possibilities makes it a great toy for solo play, foreplay, couple's sex ( because your partner will feel the vibrations too!) and heated public play! 
For example - when in hetero doggy - it will rub against the clitoris when thrusting..... and all the excitement controlled from your phone app!
Comfortable and quiet- allowing you to go about your day and enjoy super-strong vibrations that target the perineum.
Your biggest challenge will be controlling your reactions! Compatible With: iPhone/iPad Air/iPad Mini/iPod Touch iOS 10.0 and later. Android 4.3 and later (with Bluetooth 4.0 enabled) Mac (with Bluetooth 4.0 enabled) Windows PC (needs a Lovense USB Bluetooth Adapter to connect). IPX7 Waterproof. USB rechargeable - 2.5 - 3 hours of continuous use.
The app allows you to find and connect with partners or others and control the device remotely, or match its rhythm to music or make your own custom patterns!
Dimensions: Length - 5.24 inches. Width of perineum stimulator section 1.3 inches. - 3.59 inches. Width of cock ring - 2.55 inches Inside diameter of cock ring - 1.75 inches. One Year Warranty.