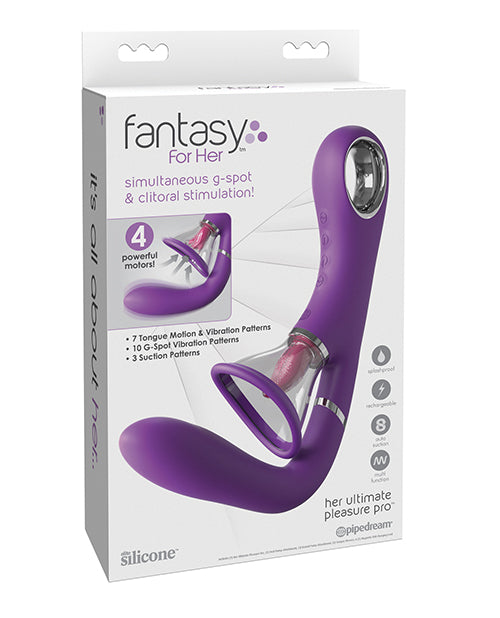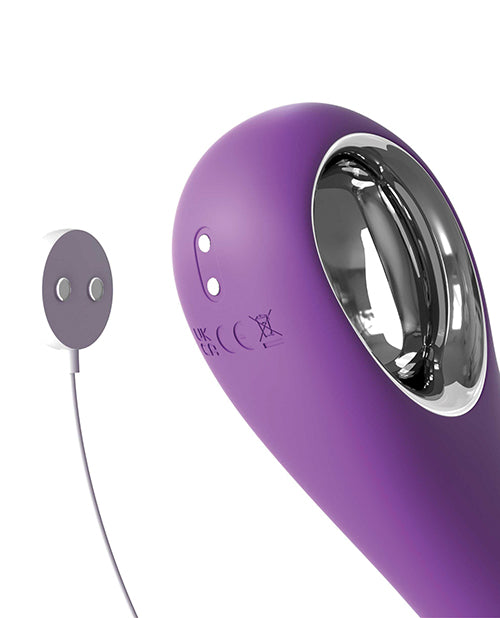 Pipedream Fantasy For Her Ultimate Pleasure Pro
Craving incredible oral sex play and amazing g-spot stimulation? Get the best of both worlds with Her Ultimate Pleasure Pro! This latest innovation gives you all the thrilling, award-winning action of the original
Her Ultimate Pleasure, PLUS all the perks of intense g-spot stimulation that's sure to send you over the edge in sheet-clutching ecstasy! 4 powerful motors create a pleasure powerhouse that will thrill you to the core and have you begging for more!
Enjoy pulsing, milking suction on your clit and labia while the motorized tongue sensually teases your sensitive sweet spot.
Cycle through a variety of motion, vibration and suction patterns to achieve the best oral sex play ever! But wait—there's more! In tandem with the tongue and suction action, a flexible g-spot vibrator provides powerful internal vibrations, sending waves of pleasure right where you want them!
It's an incredible 4-in-1 joyride that you'll never want to end.
What are you waiting for? Take the tantalizing trip today!