first 300 orders are half price at $59!
Viballdo™ - The Vibrating Balldo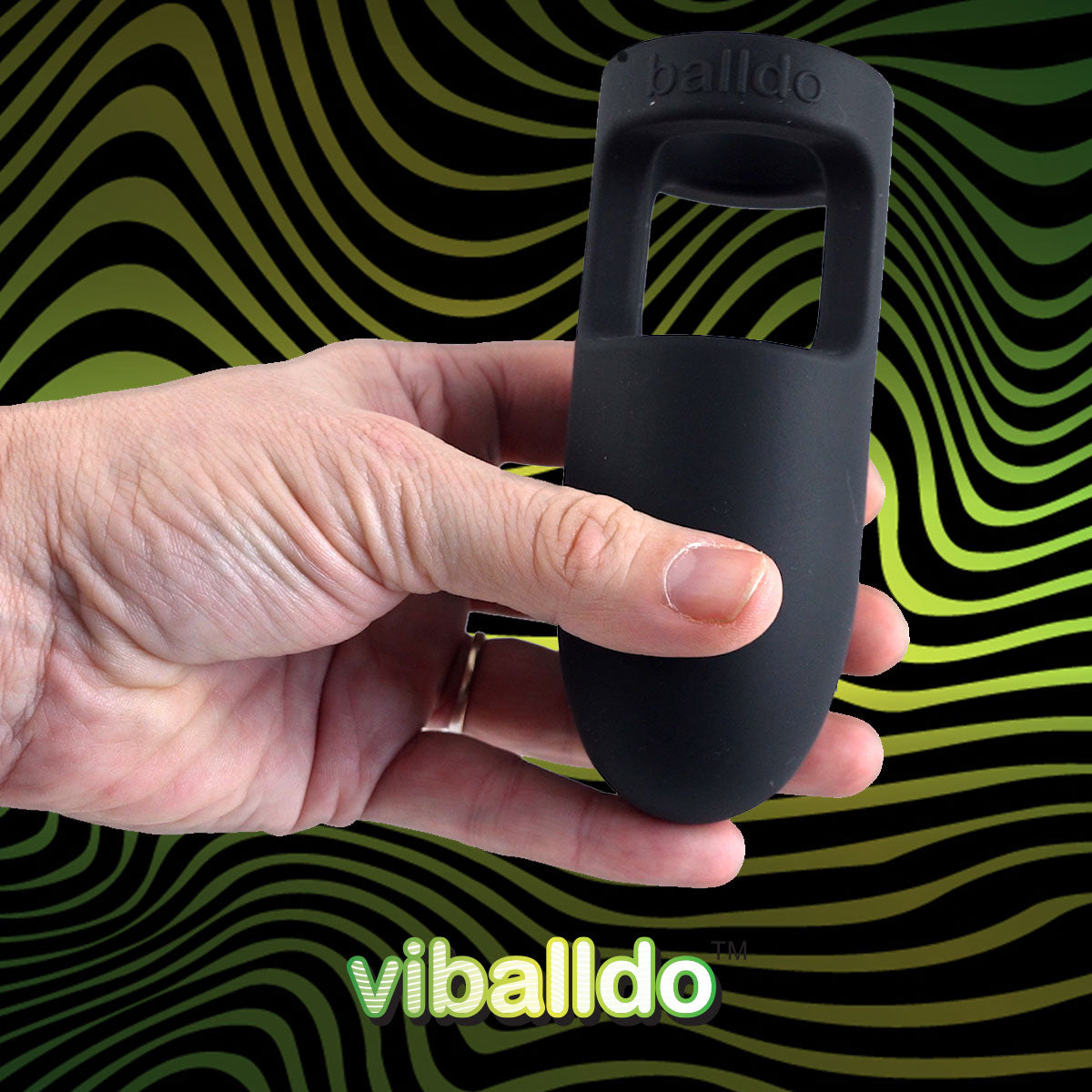 The World's 1st vibrating Ball-Dildo - penetrate and stimulate your partner with your balls!
We are back with 'The Viballdo™', the world's first vibrating ball-dildo that lets wearers penetrate with their balls but also allows them to receive enhanced stimulation for both themselves and their partner from a powerful 10 - program vibrator motor buried in the soft tip.
Not only does the patented Viballdo™ vibrate in the tip, but also down
each of the legs that surround the scrotum giving pleasure around the
scrotal raphe.
watch our launch video
play video
We listened to your feedback
Over the last 12 months we have taken onboard all of our customers'
feedback  and we have rolled all these improvements into The Viballdo™.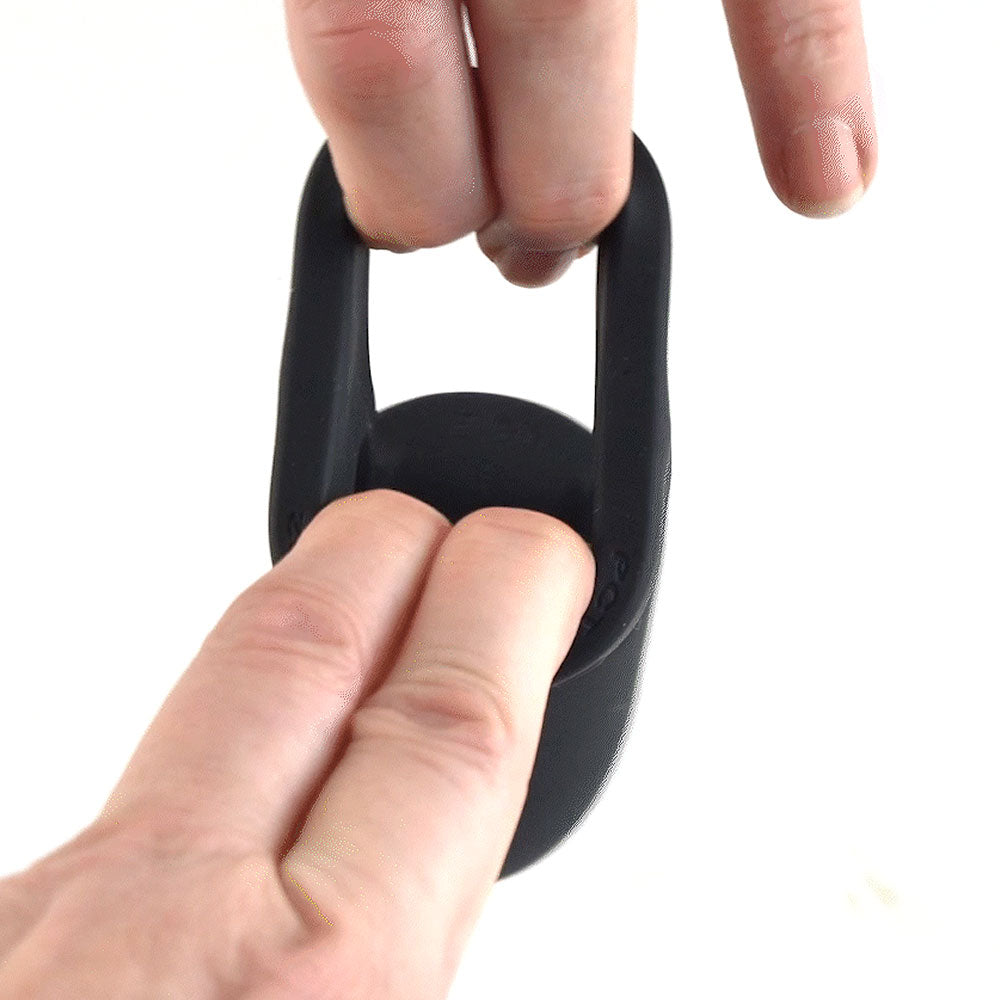 Stretchier Silicone
The Viballdo™  is made from a stretchier grade of silicone to make the Viballdo™ easier to get on and off.
Vibration
The Viballdo™ has 10 vibration programs at the touch of a button and comes with a lithium rechargeable battery buried in the tip. Just plug into a USB port, charge up and enjoy!
shorter cage - longer tip
The Viballdo™ cage is 10mm shorter in length making your balls sit much more naturally in the soft cage. The tip of the Viballdo™ is also longer - allowing for deeper penetration and vibration.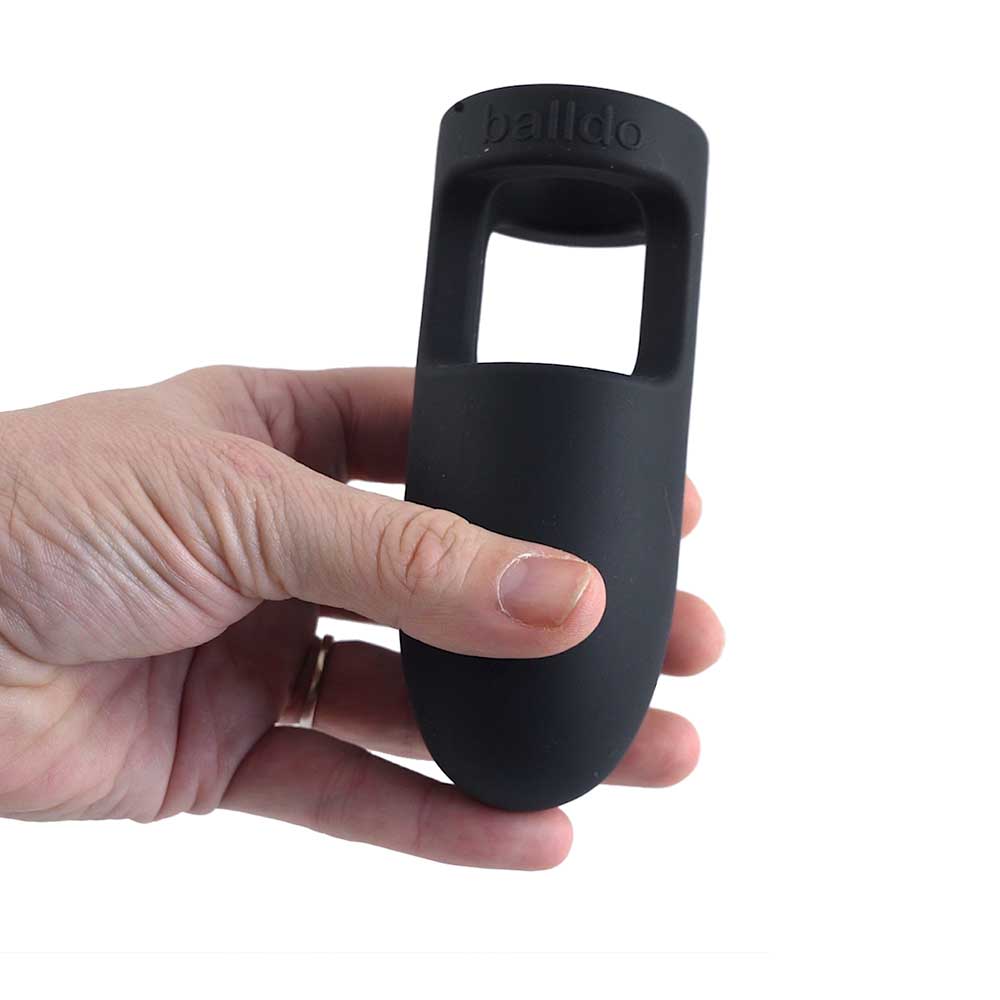 softer
The Viballdo™ has a new silicone formulation that is also softer making it less intimidating for partners .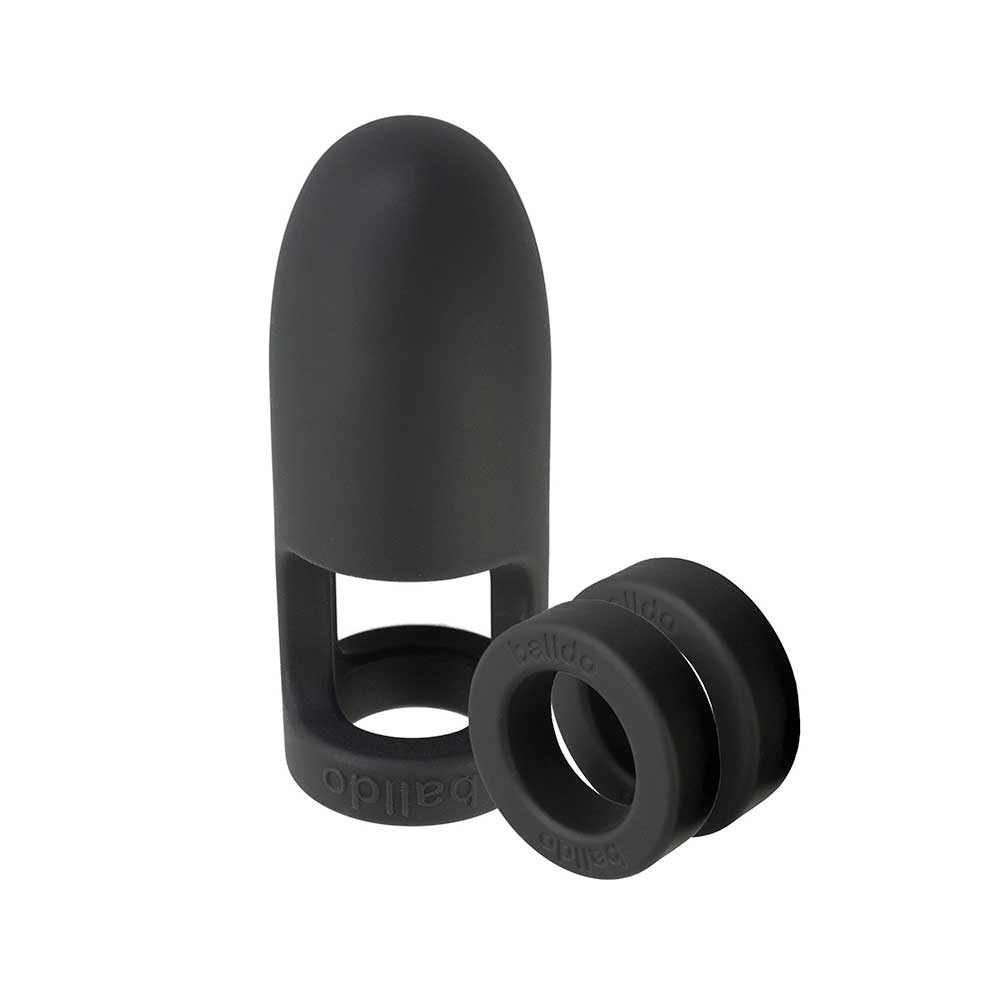 black
You asked for the Balldo to be Black - The Viballdo™ is Black!
The Viballdo™ is ready to manufacture!
Don't Miss Our Launch Offer
The Viballdo™ is at the fully completed prototype stage and we just need your support to fund the cost of the tooling and the first batch of production. We'll be shipping the Viballdo in June 2023 exclusively to our Indiegogo customers first. 
We need to raise $10,000..Can we make it in 24 hours like before?
We think so with this incredible offer.... -
The first 300 customers will get the Viballdo™ for just $59 - thats HALF PRICE!
After this, the Viballdo will still be available to pre-order for a 30% discount whilst the campaign runs.
Sign up in the box below to receive updates the new Viballdo